Meet the German biathlete, who earned two medals at the 2018 Olympics in Pyeong Chang (South Korea).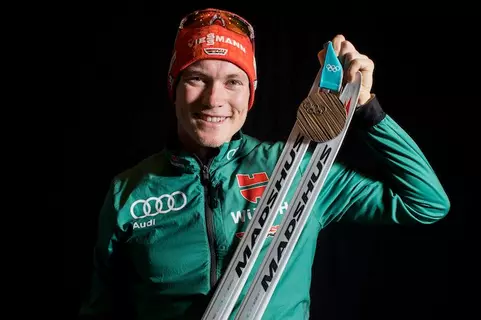 In 2016, Benedikt Doll helped Germany to silver in the relay at the World Championships in Oslo, Norway. In 2017, he won the sprint World Champion in Hochfilzen, Austria.
This year, he took home two bronze medals from the 2018 Olympic Winter Games in Pyeong Chang, South Korea: He was third in the individual pursuit and helped Germany to the podium in the relay again.
Striving for more
After competing in biathlon for 20 years, with two Olympic medals and two World Championship medals including an individual World Champion title, as well as three junior World Championship gold medals, Doll is still hungry for more.
"For me, its important to keep growing and improving every day. Identifying new areas to improve on, working on them and eventually conquering them, turning these weaknesses into learning moments for the future, is all I need to stay motivated," says Doll, who has competed in biathlon since 1998.
"I love training and racing outdoors, and I love preparing for all the season goals including the German national championships, national and international races and major championships. Training for these events, whether alone or with my training group, is both challenging and a lot of fun."
Curious about Doll's skis? Check out his digs here
Story continues below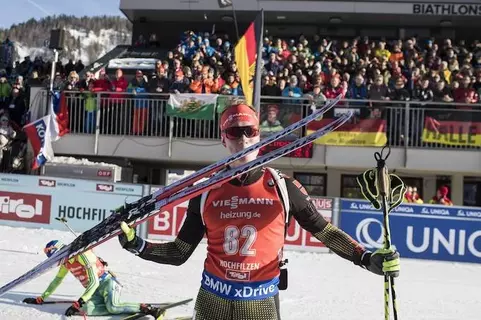 More than just training and racing
Despite spending literally a thousand hours per year training and racing at the top international level, Doll also finds time to pursue his degree in marketing and business management and nurture his hobbies, one of which is cooking.
Doll publishes the cooking blog Dolls Küche (Doll's Kitchen) with his dad, Karl-Heinz "Charly" Doll, who is an Olympic chef and runs the Seminarhotel Sonnenhof in Hinterzarten, Germany.
"There are no shortcuts to top performance, and a wholesome, balanced diet is a key component to progress. Through our blog, we want to show you how to cook healthy, tasty meals with regional and seasonal products," Doll says.
BENEDIKT DOLL
Born: March 24, 1990
From: Titisee-Neustacdt, Black Forest, Germany
Lives: Kirchzarten, Germany
Club: SZ Breitnau
Team: German National Biathlon Team
Profession: Biathlete, enlisted in the German armed forces, marketing and business student
Hobbies: Web design, cooking, photography, climbing and movies
Selected Merits:
– Olympics: 2x bronze at the 2018 Olympics (pursuit and relay),
– World Championships: 1x gold (2017 sprint), 1x silver (2016 relay)
– World Cup: 8 individual podiums
– Two European Champion titles
– Three-time Junior World Champions