Spring skiing is some of the best there is, and its even better when you're well prepared. Long days, lots..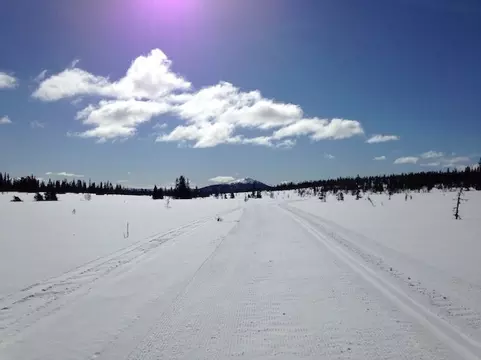 Spring skiing is some of the best there is, and its even better when you're well prepared.
Long days, lots of sunshine and a whole season's worth of accumulated snow pack – it is time to explore!
Head for the hills and the mountains, and roam terrain that might not be open other times of the year. Spring offers some of the most magnificent skiing opportunities
But the combination of cold nights and long sunny days can also offer some of the most challenging waxing conditions, from firm crust to powder and even slush, sometimes all within hours.
Enter Madshus IntelliGrip®. Whether you choose one of our classic ski models with integrated skins, such as the Terrasonic Classic IntelliGrip® or the Nanosonic Carbon Classic IntelliGrip®, or you prefer to carry the skins in your pocket to apply when needed, you are ready for any and all conditions and temperatures.
These innovative skins provide killer grip and unparalleled glide in any kind of terrain.
The exceptional IntelliGrip® performance is the result of combining mohair in the kick zone for grip and polyethylene, which is the same material used in the Madshus racing bases. This also helps avoid icing, a common problem with traditional skins.
Story continues below

Unlike traditional detachable and reusable skins, Madshus IntelliGrip® Skins fits any style of ski, from the skinniest race skis to fat backcountry boards.
The whole setup is so small it easily fits in your pocket, a drinking belt or a daypack. The skins are easy to put on whenever they are needed, and work both on groomed trails as well as in the backcountry. And they can even be applied on top of grip wax! How smooth is that?