Heidi Weng (NOR) will extend her cooperation with Madshus for the upcoming seasons with the 2019 World Championships in Seefeld, Austria, as a main goal.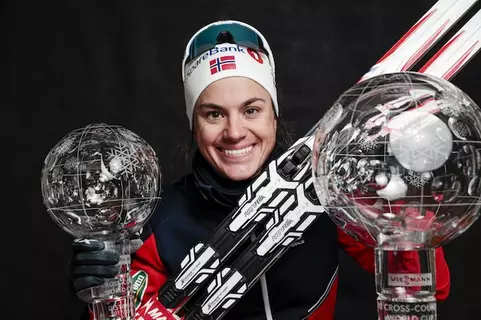 "Heidi used her opportunity to test and compare all the different brands this spring, concluded that she believes Madshus will give her the best opportunities for progress, and chooses to stay with Madshus," says Per Wiik, Marketing Manager at Madshus in Biri (Norway).
"We are really excited to announce such a strong lineup of racers for the upcoming season," he continues.
In addition to Weng, 3-time Olympic medalist Krista Pärmäkoski (FIN) renewed her contract with Madshus earlier this spring.
"With Krista and Heidi, we have two of the fastest female athletes on the World Cup skiing on Madshus equipment, and we are really excited to support their careers", Wiik says.
2018 Olympic medalist Hans Christer Holund (NOR), who won a bronze in the 30-kilometer skiathlon in Pyeongchang (South Korea), also renews his contract with Madshus, as one of several strong cross-country World Cup racers.
Also, biathlon World Champions and Olympic medalists Anaïs Bescond (FRA), Vanessa Hinz (GER) and Benedikt Doll (GER) will continue on Madshus equipment. Doll and Bescond won three and two medals respectively at the 2018 Olympics.
Athlete spotlight: Benedikt Doll
"Overall, we are proud to present a very competitive team on both the Nordic and biathlon World Cups this season," Wiik says.

Photo: Nordic Focus
The pinnacle of product engineering
The revolutionary new Redline 2.0 delivered outstanding results throughout the 2017-18 season, including the overall World Cup title, the overall Tour de Ski victory and numerous World Cup podiums.
Featuring entirely new materials, significantly redesigned geometry, side cut and construction, the Redline 2.0 is a completely new line of skis: the result of three years and thousands of hours of extensive research and development, testing and retesting.