Team Madshus bag medals, fame and glory in cross-country skiing, Vasaloppet and biathlon: Check out the excitement!
After snagging the silver medal in the 15-kilometer skate race at the 2023 FIS World Championships in Planica (SLO), Harald Østberg Amundsen (NOR) capped off his work week winning the overall Scandinavian Cup.
Immediately following his impressive silver medal performance at the World Championships on Wednesday March 1, Amundsen flew straight to Latvia for the last three races in in the Scandinavian Cup. There, Amundsen was third in the sprint on Friday, before winning both the 10-kilometer skate race on Saturday and the 20-kilometer classic race on Sunday.
Story continues below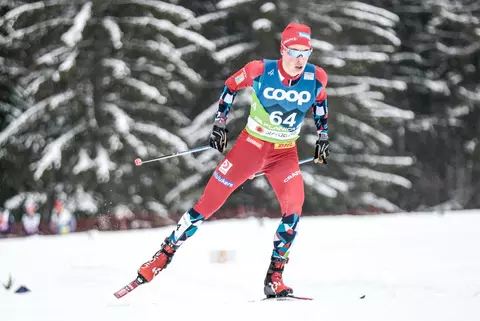 Additionally at the 2023 FIS World Championships, Renaud Jay went straight for the podium in the team sprint on the first weekend of the championships in Planica.
Three weeks prior to the World Championships, Jay earned his first World Cup victory, helping France to first place in the team sprint in Livigno (ITA). Now, the 28-year-old has won his first World Championship medal, helping France to third place in the same event.
The FIS World Championships started on February 21 and concluded on March 5.
Story continues below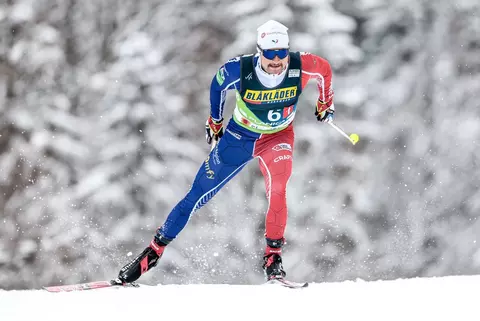 Making headlines
At Vasaloppet, 16-year-old Alvar Myhlback (SWE) finished eighth in his very first attempt at the 90-kilometer classic race from Sälen to Mora Vasaloppet.
The Swedish turbo talent, who had to apply for permission to participate because he is technically too young to enter, was only 15 seconds from the podium and 17 seconds behind the winner.
This year marked the 99th Vasaloppet in sequence.Since the inaugural event in1922, more than 600,000 skiers have made their way through Vasaloppet.
As it says on the skiers' diplomas:"Every finish is a victory."But only the first finisher gets the iconic laurel wreath and the kiss of the wreath-bearer "Kranskulla." And of course, the first female gets the same, delivered with a kiss from the "Kransmas" wreath-bearer.
Related coverage: All about Vasaloppet
Story continues below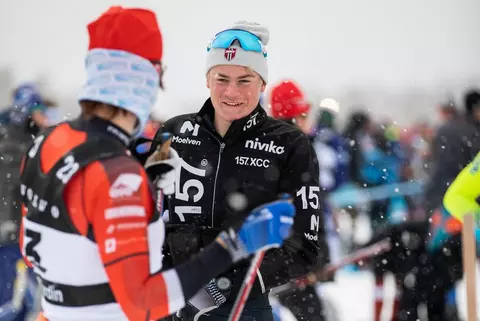 Capping it off in style
At the same time, Madshus biathletes were busy bagging podiums at the IBU-Cup season finale in Canmore (CAN).
Vebjørn Sørum (NOR) and Johan-Olav Botn (NOR) kicked off the IBU-Cup series in Canmore (CAN), with second and third place, respectively, in the sprint on Saturday, February 25.
On Sunday, they kept up the vibe. Sørum was third in the supersprint final, while Botn posted the fastest supersprint qualifier but ended up 13in the final on February 26.
In the sprint on March 1, Sørum bags another victory with Botn in second place. And in the last individual race of the IBU-Cup season, the pursuit on March 3, the duo clinches another double victory - in reverse order.
Finally, on Sunday March 5, Sørum helps Norway to victory in the mixed relay on the very last day of the 2023 IBU Cup.