Best overall performance and feel
The skis in the test were rated according to performance on several key properties: weight, glide, grip, turning and handling, double-poling, ski feel and price.
"Incredibly stable and reliable, and overall a very enjoyable skiing experience," was the verdict of the jury.
The Madshus skis were "best in test" on turning and handling and overall ski feel, and were also the lightest of the tested ski models. Additionally, the test panel points out that the Madshus Endurace skin skis feel fast in the track, while providing reliable grip – among the best in the test.
Check out the entire Madshus skin ski collection https://madshus.com/en-global/c/skis/intelligrip/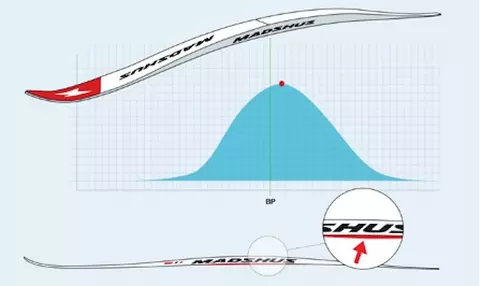 Defining the industry standard
The recent test performance for the Madshus Endurace model is not the first time Madshus skin skis receive the top honors in consumer tests.
Previously, the Madshus Redline Intelligrip® outperformed all the other top racing skin skis in a large test of high-end skin skis.
This spring, Madshus Fjelltech Intelligrip® were rated "best in test" in a large test of touring and backcountry skin skis.
With this week's outstanding test results for the Madshus Endurace skin ski, Madshus skin skis defines the industry standard in all the major categories: Race performance, recreation and touring.