For the upcoming season, the all-new Madshus race team consists of four skiers: Mathias Aas Rolid (NOR), the brothers Petter and Mårten Skinstad (NOR), as well as Imanol Rojo (SPA). This is Team Coop Madshus.
Rolid, who just signed on with the team, and Madshus veteran Petter Skinstad, are planning to race all of the long-distance Ski Classics events.
For Imanol Rojo (SPA), the new team presented a unique opportunity to pursue his World Cup and Olympic dreams. This spring, the ambitious and dedicated Spaniard was cut from the national team, only a year from the 2025 World Championships and two seasons away from the next Winter Games in Italy in 2026.
He will use this new team and Ski Classics events as tools to improve his level at traditional skiing, aiming for a spot on the Spanish team for the 2025 World Championships in Trondheim (NOR).
Finally, Mårten Skinstad is continuing to pursue his career in traditional skiing, focusing on the Norwegian Cup, Scandinavian Cup, Norwegian National Championships and other elite-level competitions in Norway and the Nordic countries.
Madshus caught up with the team as they were gearing up for the season, starting with the Spanish recruit.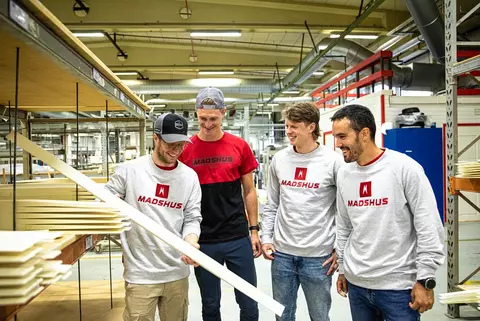 "I ended up in this team because of my Skinstad friends from Norway. This is a difficult year for me, because I've been kicked out from the national team, so I was looking for an option to continue competing at the highest level. They helped me a lot and offered the possibility to be part of this team and work together. I am really happy and thankful for this opportunity," says Rojo, pointing out that just being a part of a Norwegian team is a dream come true for him both professionally and personally.
"For me, being a part of a Norwegian team is both a dream and a big challenge. I have a lot to learn from the Norwegians, and this motivates me to improve. But even more, this team feels like a family and I am so proud to be part of it," says Rojo.
"My main goal for this season is the Tour the Ski and the World Cup circuit. I work hard to continue improving every day, and hopefully be able to compete at the World Championships in Trondheim 2025. But this winter I will also try my hand at the long-distance Ski Classics races."
In Search of the Fastest Skis
For Rolid, who entered the Ski Classics series last winter and is off to a solid start on the Ski Classics circuit, the new team offers him an unmatched opportunity to pursue his career. He explains that Madshus' position as the leading, most innovative ski manufacturer in the world was a determining factor.
"I chose to sign with Team Coop Madshus because I know the team will offer me a solid foundation. In that regard, Madshus was the determining factor. I'm fully committed to long-distance racing, and it motivates me to know that Madshus works hard on innovation, research and development to make the best and fastest skis in the world. That means a lot to me," Rolid says.
The 27-year-old won his first ski marathon in April, and this summer he continued to impress. At the world's most prestigious roller ski race, the 48-kilometer Alliansloppet in Sweden, Rolid was third, beating all of the World Cup racers and just about the entire long-distance elite field as well. Now, he is eager to get on with the season, which starts in December.
"I know that if I race smart, I will be hard to beat in a sprint finish," Rolid says.
In addition to the four full-time athletes, Team Coop Madshus also has two female skiers who will race some of the Ski Classics events this winter: Marta Cester (SPA) and Caroline Madsen (NOR).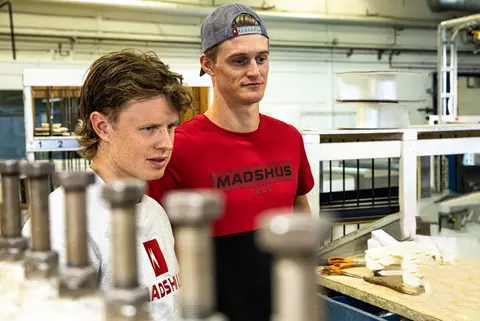 Beyond Racing
While racing and performing is important, Team Coop Madshus has goals and ambitions beyond the podium.
"Our overall goal for the team is to deliver at the top level both on and off the ski tracks. We are working closely with our sponsors and partners to increase exposure, build excitement and interest for cross-country skiing. This includes both events and various physical activities with our partners, as well as helping Madshus test and develop new equipment at the biggest and most competitive arenas," explains Team Director Petter Skinstad.