Every year on the first Sunday in March, elite and recreational skiers step up to the same start line in Sälen at 0800 CET. The 15,800 participants ski together from the start in Berga, through the seven classic Vasaloppet checkpoints Smågan, Mångsbodarna, Risberg, Evertsberg, Oxberg, Hökberg and Eldris before the race is decidedin Mora-often on the final stretch.
As one of the leading brands in Nordic equipment in Norway and Sweden and the official supplier of skis and ski boots to Vasaloppet since 2016, Madshus will be present at the arenas and along the course throughout the entire Vasaloppet Winter Week festival.
The Vasaloppet Winter Week opens on Friday, February 24, features a total of 12 events, and concludes with the traditional main event Vasaloppet on Sunday, March 5.
Story continues below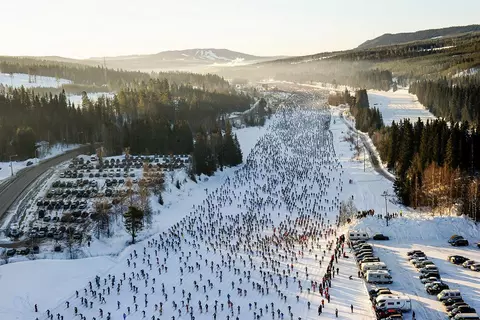 Who to watch
As the largest, and longest cross-country ski race in the world, Vasaloppet is also the most prestigious event on the marathon race schedule.
From Team Madshus, watch out for Swedish turbo junior Alvar Myhlback. The 16-year-old marathon rookie has been making headlines on the Ski Classics circuit the whole season, and is aiming for the podium in his first ever attempt on Vasaloppet.
Ski Classics Pro Team racer Thomas Bing (GER) also has his eyes set on the podium in Mora.
Additionally, former World Champion Lars Berger (NOR) from the Madshus factory in Biri is aiming for a top-100 finish in his first attempt at Vasaloppet. But the 43-year-old former World Cup biathlete will be doing it on self-made skis: Berger is currently working on the next generation of seriously fast Redline double-pole skis. Stay tuned!
Story continues below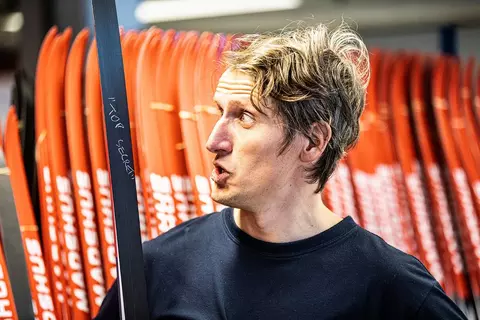 This year marks the 99th Vasaloppet in sequence. Since the inaugural event in1922, more than 600,000 skiers have made their way through Vasaloppet. As it says on the skiers' diplomas: "Every finish is a victory."
But only the first finisher gets the iconic laurel wreath and the kiss of the wreath-bearer "Kranskulla." And of course, the first female gets the same, delivered with a kiss from the "Kransmas" wreath-bearer.
Team Madshus is there to help, and excited to greet everyone at the Vasaloppet Winter Week! We will be available at the Expo in Mora throughout the week, so feel free to stop by.
23rd February : 12:00 - 20:00
24th February : 10:00 - 20:00
25th February : 10:00 - 20:00
26th February : 10:00 - 20:00
27th February : 11:00 - 20:00
28th February : 11:00 - 18:00
1st March : CLOSED
2nd March : 12:00 - 20:00
3rd March : 10:00 - 20:00
4th March : 10:00 - 19:00
5th March : 11:00 - 20:00