Madshus Department 19 is constantly working on developing and finetuning the fastest, most innovative products in the world.
Their only task is to explore new materials, experiment with and question everything that's been done before, and innovate the most advanced racing equipment. Working closely with the best athletes in the world, Madshus Department 19 engineers design, develop, test and retest every product and never settle for compromises.
Related coverage
Redline News: Get a leg up on your competition
But there is more: At Madshus, we firmly believe in trickle-down technology. What this means, is that the innovations, research and development that happens at Department 19 is adapted and adjusted to the needs of skiers at all levels. In short, our engineers take the best features from our World Cup-level equipment, tweak and tune them in order to create the best-performing and most comfortable products for everyday skiers.
The products in our Race Performance series are prime examples of this: World-Cup proven, but slightly adapted to better suit the needs of performance-oriented skiers and racers at various levels.
Story continues below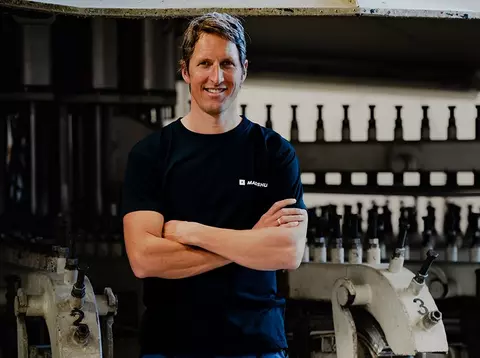 So, what's new from Department 19 this season?
In terms of skis, Madshus is launching three new models in the flagships Redline series: the classic models Redline Zero and Redline Classic LTD, as well as the Redline Skate LTD.
Both of the Redline LTD models come with Madshus revolutionary green bases that were first introduced as a specialty version of the Redline Skate last year.
All of these new Redline models are designed and developed to handle even the trickiest varieties of wet and warm conditions. Both the Redline Zero and the Redline LTD are specialty models featuring the pinnacle of World Cup technology, but remain just that: specialty models designed to fill very specific needs. Consider them your special weapon for special conditions.
Check out the entire line of 2022/23 Redline skis
Story continues below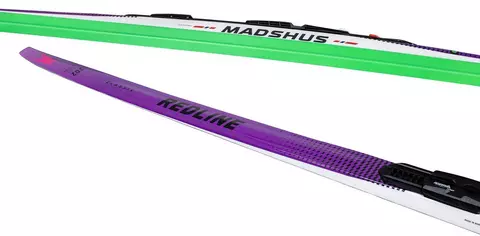 Also, Department 19 has been hard at work with significant updates on the entire line of Redline boots for the 2022/23 season with several key features to improve both performance and comfort.
Among the major updates is a new carbon base construction providing optimal power transfer, feel and performance. Along with an all-new, innovative «Race Wrap» technology made with upper materials with minimal seams for perfect fit and support, a brand-new low-cut liner for added comfort and even lower weight, and replaceable parts in key areas, Department 19 has created the most advanced ski boot to date.
All the 2022/23 Redline boots come with the new technology and features: Redline Skate, Redline Classic and Redline Skiathlon ski boots.
Additionally, Department 19 has updated the Redline junior boots with several new bells and whistles from the adult Redline boot series: water-resistant softshell upper, internal lacing fingers for optimal fit, and Madshus integrated two-piece performance outsole are some of them. The boot also comes with a flexible forefoot and a stable ankle cuff, much like the adult Redline Skiathlon ski boots, which makes Redline Junior the perfect boot for both skating and classic.