"We are proud and happy to embark on a new four-year partnership with Vasaloppet. Vasaloppet is the biggest happening in the world of cross-country skiing and the biggest ski event in the world. So, when we were invited to continue our partnership with Vasaloppet, it was an easy decision for Madshus to accept," says Nils Hult, General Manager at Madshus.
"As the official supplier, we will continue to help skiers get ready for the event, complete the course from Sälen to Mora in the best way possible, contribute to make it an experience for life and hopefully spur the start of a healthy and fun tradition," says John Vikman, the Head of Madshus Sweden.
"Madshus' vision corresponds so well with how Vasaloppet operates day to day, and how we make our long-term decisions. Madshus has been a trusted partner for us through several years. Their professional attitude, solid relation to the ski community and close contact with our organization, volunteers and Vasaloppet veterans are some of the elements that we consider an incredible asset," says Eva Hörwig, director of sponsorship and marketing at Vasaloppet.
Story continues below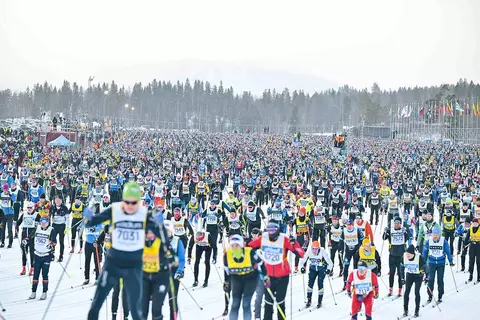 "Madshus is present at every check point along the course during all of the Vasaloppet events, ready to help our participants complete their races in the best possible way. Madshus is passionate about skiing, and constantly involved in promoting the sport all over the country through educating retailers and engaging with young skiers and clubs, efforts that contribute to cut down the doorstep mile and help new and recreational skiers get into cross-country skiing. This makes Madshus a perfect match for our organization, and contributes to help us reach our vision," Hörwig says.
"The Vasaloppet events inspires year-long physical activity, which contributes to better public health as well as sustainable tourism and viable clubs and organizations while respecting local culture and the environment. In day-to-day perspective, the task is to inspire everyone to a healthier lifestyle with less effort and help them experience the Vasaloppet venue."
Madshus was established in 1906, and is the oldest ski manufacturer still in business. The headquarter and main production is in Biri, Norway.
Story continues below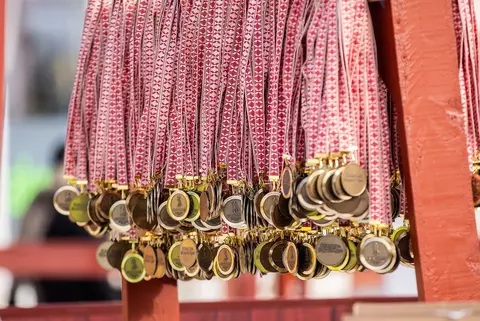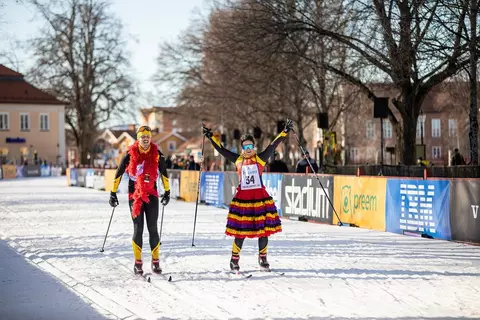 Vasaloppet's official press release:
"At Vasaloppet, we are extremely pleased that Madshus continues to be our official supplier of skis and boots for the next four years. Madshus is present at every check point along the course during all of the Vasaloppet's events, ready to help our participants complete their races in the best possible way and make the event a unique experience.Throughout the Vasaloppet Winter week festival, Madshus displays our vision: to get Sweden moving by facilitating access to cross-country skiing. Their involvement in ski communities all over the country through demos, ski tests and ski clinics is an extension of our vision that inspires more people to ski. Madshus is passionate and knowledgeable about skiing and we truly value that throughout our organization."