The second week of March turned out to be "the great week of firsts" for Madshus World Cup biathletes and cross-country skiers.
For starters, Vebjørn Sørum (NOR) kicked off his World Cup career with a World Cup victory in Östersund (SWE). The 24-year-old was called in to the World Cup team as an extra, and signed off with helping Norway to first place in the relay at his first-ever World Cup.
The victory comes only days after returning from the IBU-Cup final in Canada, where Sørum finished third overall despite missing the first part of his first IBU-Cup race season.
Story continues below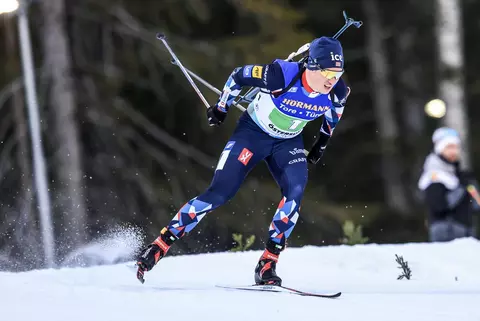 At the same World Cup in Östersund, Madshus super-veteran Benedikt Doll (GER) wins his first World Cup 20K individual event in his more than 20-year career, after shooting clean in a World Cup race for the first time this season.
"I am very proud. For me, it's the first time I shoot 20 out of 20 this season and the shooting was really easy today," Doll said after his victory, adding this week's World Cup was a unique opportunity.
"It's not a secret that one man has been unbeatable this season, and today he wasn't here. Sebbe (Samuelsson) and Sturla (Holm Lægreid) were also missing. You need to take advantage of that, and I am really happy that I did."
Two days later, Doll anchors Germany to third place in the relay, where fellow Madshus racer Roman Rees skied the first leg.
Story continues below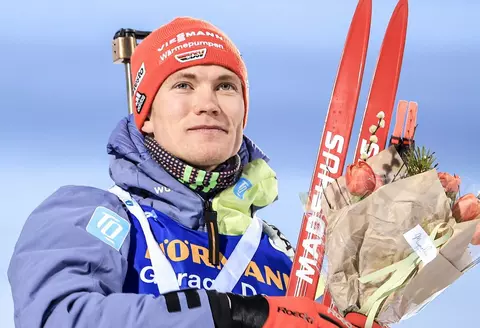 At the FIS cross-country World Cup in Holmenkollen (NOR), Madshus racer Hailey Swirbul (USA) was part of making history: on Sunday, the 24-year-old raced the first women's 50-kilometer World Cup event.
"What an incredible experience to be part of that and share that experience with so many amazing, powerful women," Swirbul says after finishing the inaugural women's 50-kilometer World Cup competition.
"I hope we have more of them in the future, and that more people will do them. It's hard but in its own way daunting, but I do think it's the race of royalty, as my coach used to call this race. This is what Nordic skiing is about and why this sport exits," Swirbul says.
Also, Madshus racers Lovisa Modig (SWE), Karoline Simpson-Larsen (NOR), and Eveliina Piippo (FIN) raced the legendary Holmenkollen 50-kilometer on the exact same course as the men did on Saturday.